Meet our leaders
Our team of challenge event leaders have each been invited to lead for Your Mountain Challenge by merit of their individual high standard of competency and client care.
Every member of our team is, as a minimum, fully qualified relevant to the event they are leading having previously committed to a lengthy training and consolidation process before being extensively assessed and judged to possess the necessary level of skill, knowledge and experience to be of the standard as set by their award NGB.
All Your Mountain Challenge leaders hold current certification of having attended a minimum of a 16hour remote/mountain First Aid training course and have valid insurance. They are also highly reliable and extremely motivated to assist your group achieve your target.
Mark Valentine
Mark, or 'Charlie' (a teenage nickname given in the 1980's due to his dodgy, Charlie Nicolas like, mullet hair) entered the world of mountain leadership and instruction following previous careers as a Pipefitter/Welder, Print Maintenance Engineer and a lengthy spell as Door Supervisor & Head Door Supervisor for various venues in Leeds and Majorca.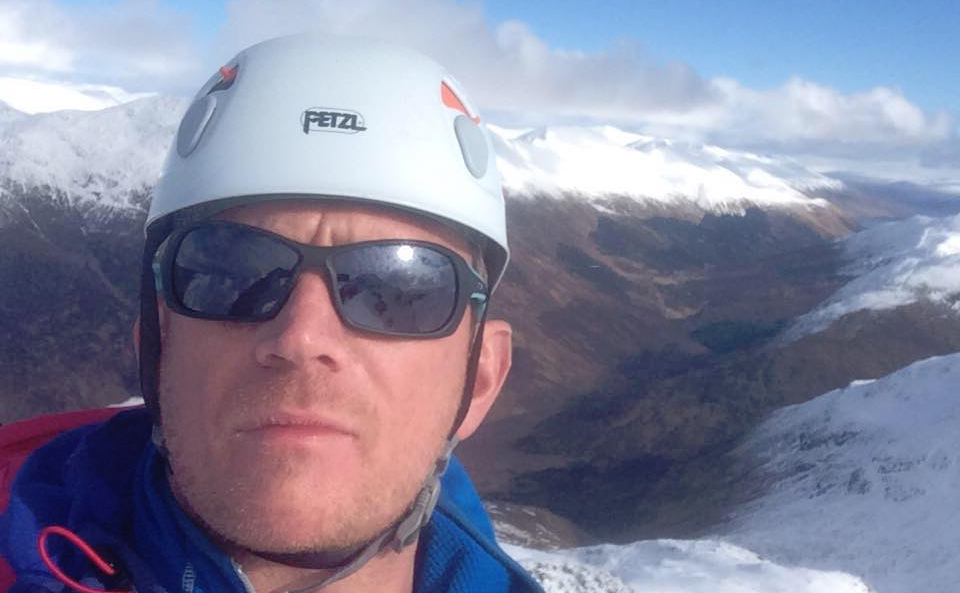 His love for the outdoors was originally discovered during the freedom of youth, way back in time. This love was partially rediscovered whilst mountain biking in his twenties and again whilst learning wilderness survival skills in his thirties. A fire was well and truly ignited after joining a number of outdoor skills courses whilst seeking to build on his excisting knowledge, this quickly developed into gaining NGB qualifications in Mountain Leadership and Coaching, plus also a passion to introduce others to the benefits of time spent in the outdoor environment.
Mark/Charlie currently holds the UK Mountain Leader, Single Pitch & Foundation Coach Climbing Awards, he is also both a qualified Winter & International Mountain Leader. He is currently working towards the Mountain Instructor Award and British Ski Instructor Award.
He has joined treks and expeditions in regions as far afield as Belize, Morocco, Nepal, Patagonia, Tanzania and through out Europe. He has led many group challenges such as the Yorkshire Three Peaks over 20 times (including 4 times in 4 days for the Jane Tomlinson Appeal), The National Three Peaks and Edale Skyline.
Siobhan Miller
Siobhan has had a long and varied career in the outdoors starting with her degree in Outdoor Studies. This gave her a foundation of outdoor skills which she has continued to build through the years, gradually working through her national NGB awards up to Mountaineering Instructor level.
During this time she has lived in the Canadian Rockies, climbing and skiing, the Italian Dolomites, Via Ferrata Guiding and the Scottish Highlands working towards her Winter ML.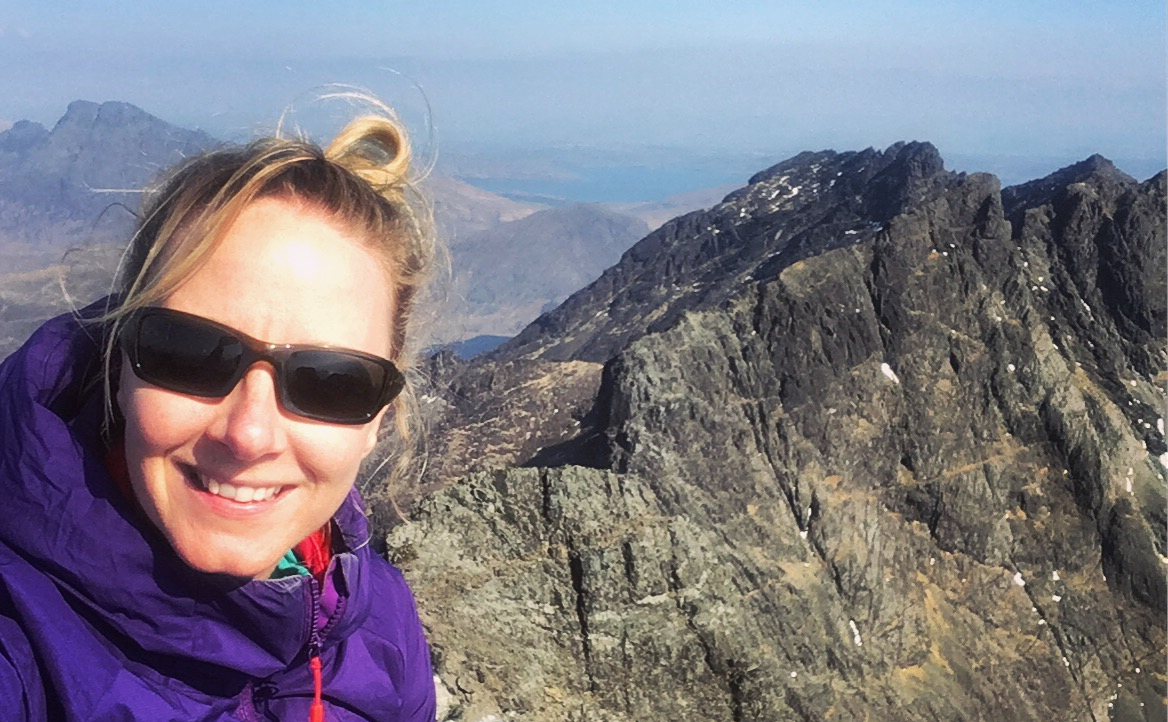 In her late 20's she decided to return to university to study Physiotherapy. She is passionate about her job in this area and has also branched out, qualifying as a yoga and pilates teacher. Her specific knowledge in these areas, including outdoor sports has allowed her the opportunity to run workshops and give talks at events such as the Women's Climbing Symposium on injury avoidance.
Siobhan has an ideal balance of being able to divide her time between her 3 main professions. She works as a Mountaineering Instructor in the summer months which can include anything from teaching rock climbing in Wales, to leading youth expeditions abroad, while the rest of the year is spent working as a physiotherapist for local NHS Trusts and teaching Yoga and Pilates classes on the outskirts of Harrogate.
One of the things Siobhan prides herself on in her outdoor work is the ability to deliver an individual client experience. She will guide you at the right level and help build your skills and knowledge for whatever adventure you are on.
Rob Gurr
I was first introduced to the great outdoors while on a school trip to North Wales. What I always remember about that trip, apart from the weather, the long, tiring murky accent of Snowdon, my first mountain, was the incredible cloud inversion on the summit!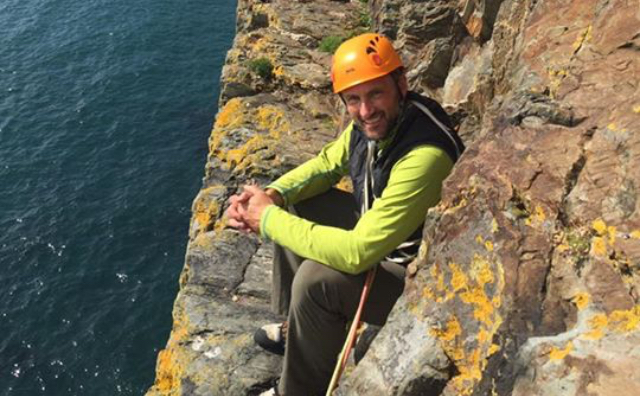 After that week I was hooked and couldn't wait to return. It was a few years before I managed to go back but since then I have been lucky enough to visit so many stunning places in Great Britain and Ireland.
Some years later after working as an engineer and then a Prison Officer I moved to North Wales and spent even more of my free time in the mountains, walking, scrambling and climbing. I currently hold the Summer Mountain Leader and Single Pitch Award. I have also undertaken the Winter Mountain Leader Training and am also working towards the Mountain Instructor Award.
I have worked in the outdoors all over Great Britain and Ireland on many challenges including the National 3 Peaks, Yorkshire 3 Peaks, Welsh 3 Peaks and Welsh 3000's.
Gavin Kellett
Gavin lives in the Scottish Borders but goes wherever work takes him. He is fortunate to have – for work and play – skied, hill walked, and climbed ice & rock throughout the UK, the Alpine Countries, Scandinavia, Alaska, and Russia.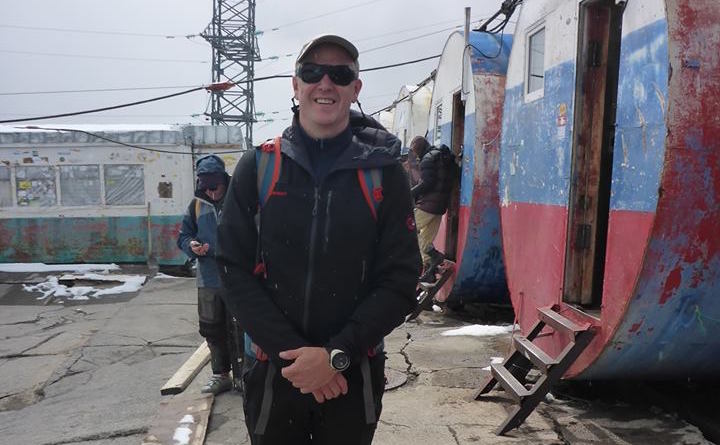 As a child, Gavin was fortunate to have an enthusiastic Geography Teacher who took him, with a school group to the Pyrenees in 1978. This was his first trip abroad and it was enough to kindle his passion for mountainous areas and activities.
He has been a member of a Scottish Mountain Rescue Team for 22 Years and has held training officer and deputy leader roles.
Away from the mountains he played rugby to Scottish First Division Standard prior to it becoming a professional sport
He is Summer ML, Winter ML, International Mountain Leader, Single Pitch Award and Trail Cycle Leader qualified.
He is passionate about taking clients into the mountains and allowing them to enjoy them safely but allowing them to flavour the adventure.